The CHORDS Portal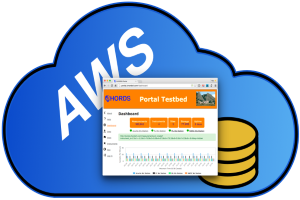 Create your personal CHORDS portal in the cloud where you can observe and manage your data with ease. Manage your portal with a browser and use Grafana to customize, view, and sort your data.
Submit and Monitor Data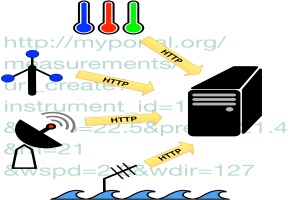 Simple HTTP requests send your real-time data to your CHORDS portal. You can view your data and instrument performance in your browser and easily detect instrument problems or system performance issues.
Stream Data Out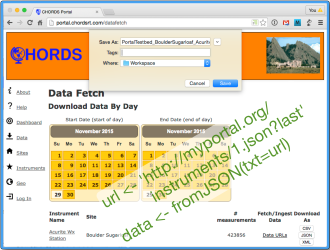 Download data from your portal using web forms or HTTP requests. Pull data from your CHORDS portal into your personal programs with a few easy lines of code. Build monitoring applications to automatically track your measurements. Access your data from other standards-based cloud services. CHORDS will provide automatic registration functions for connecting to visualization, mapping, data federation, and other services.


The CHORDS project is inspired and funded by the National Science Foundation EarthCube initiative.